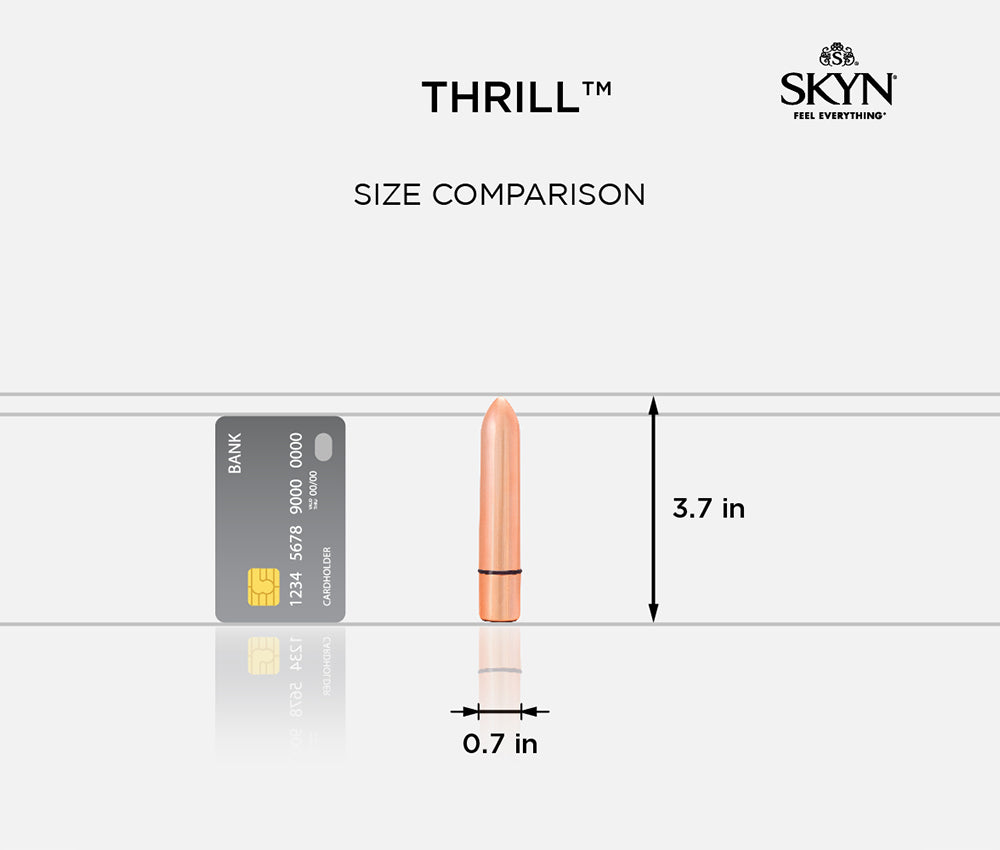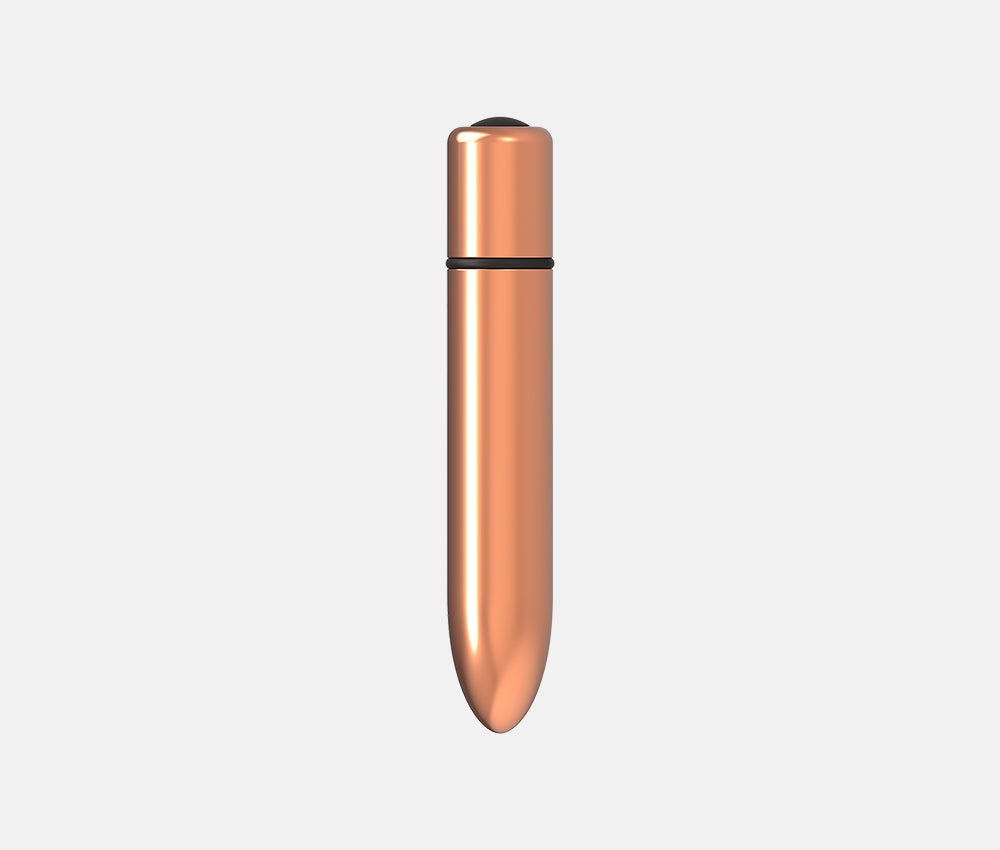 SKYN™ Thrill Personal Massager
About this item
Discreet, yet powerful: lightweight and compact bullet shaped massager designed for intimate stimulation.
For all moods: 3 speeds varying from GENTLE to INTENSE.
Convenient: USB rechargeable battery, works up to 60 minutes when fully charged.
Water resistant and latex free: perfect for use with SKYN

™

condoms and with any lubricant.
This is why
you'll love it
SKYN® Thrill is a premium pocket-sized massager designed in a rose-gold color. Discreet yet powerful, it has been designed for female pleasure anytime, anywhere. With three different vibrating speeds, THRILL™ is the ultimate portable bullet that makes pleasure a priority.
You might
also like
Discover our complete range of premium SKYN® products. Explore Condoms, Lubricants and Massagers perfect for an intimate time with your partner or a sensual solo experience.
Discover Our Range
New Product

New Product

New Product

New Product

New Product

New Product