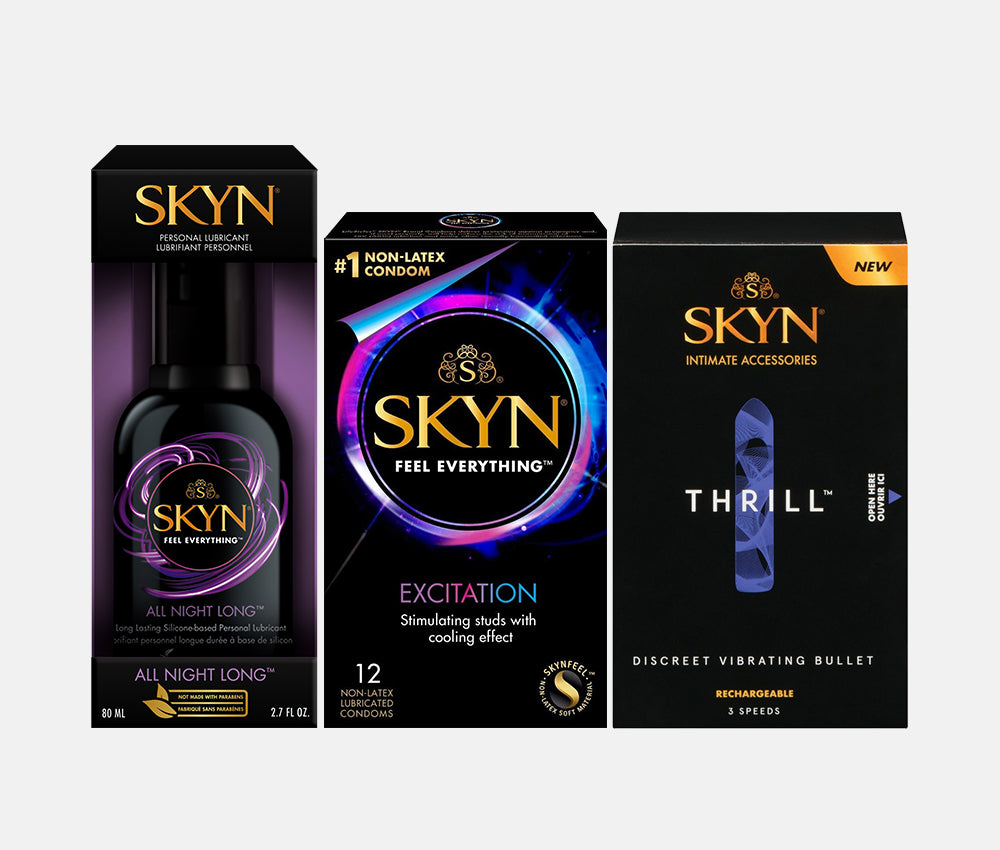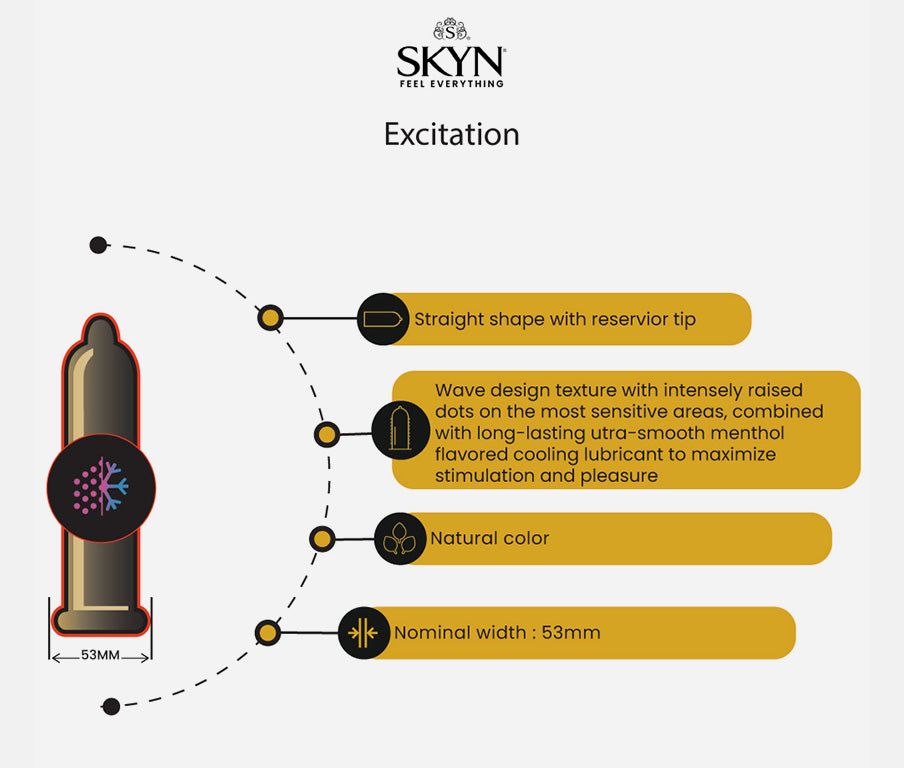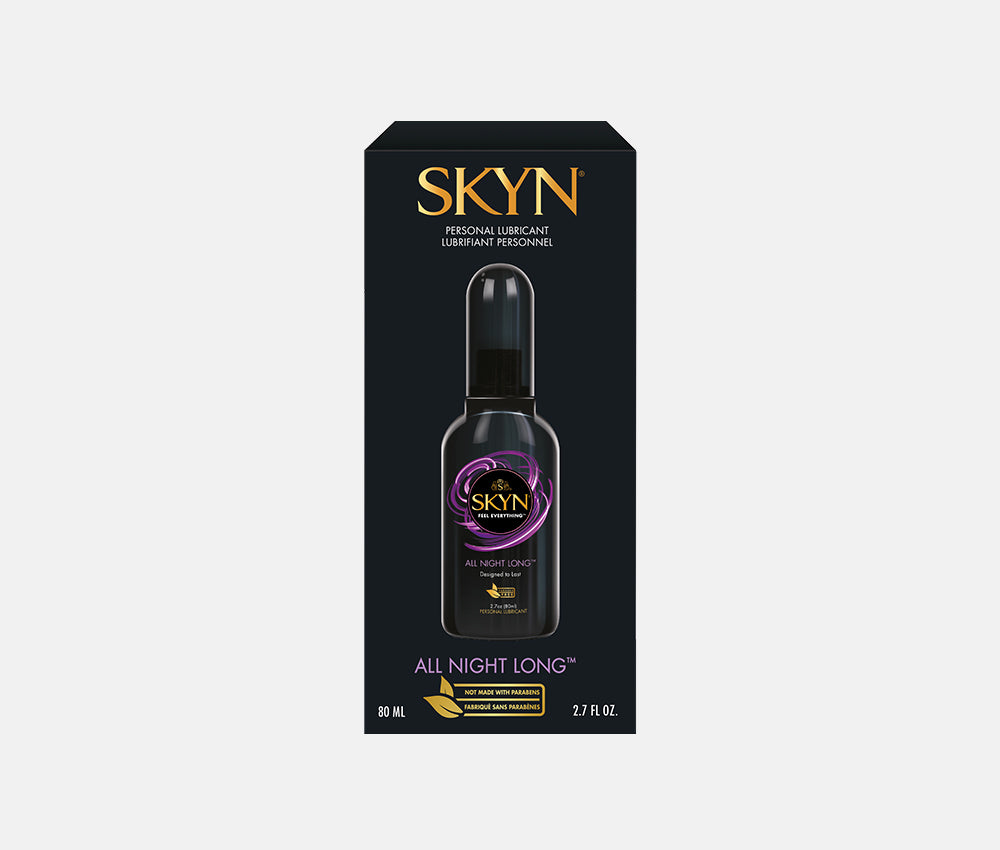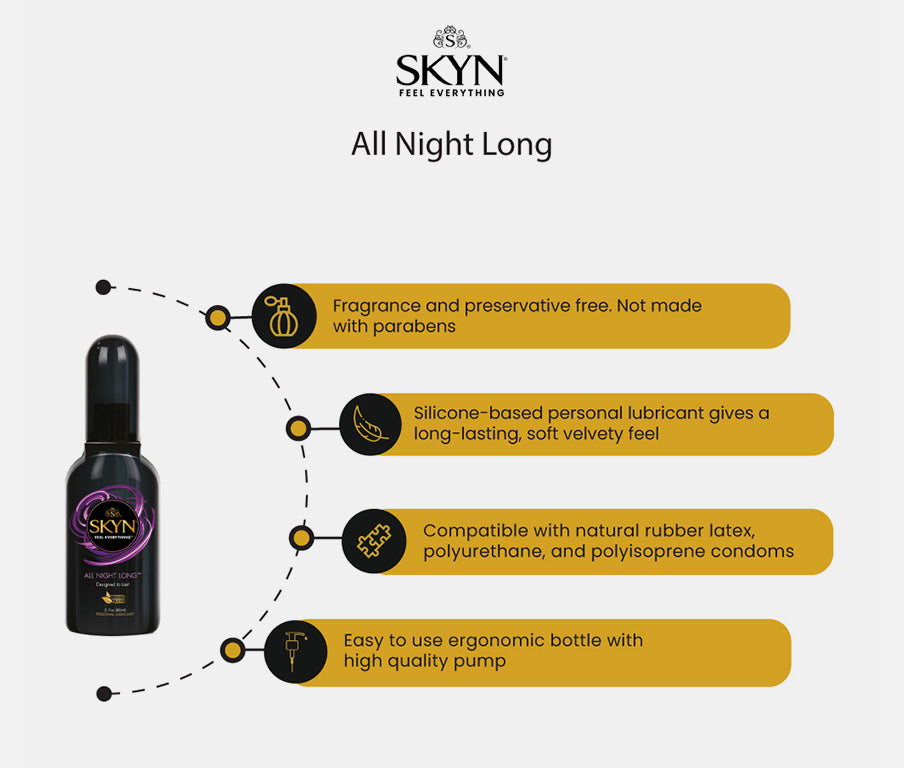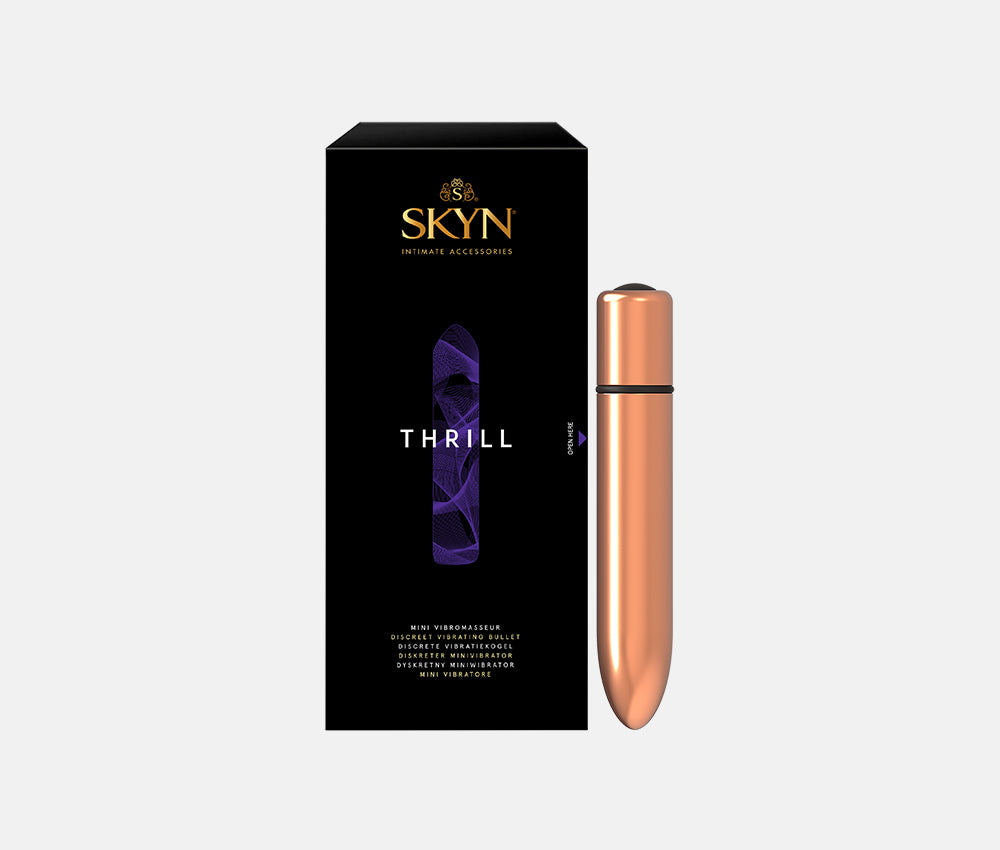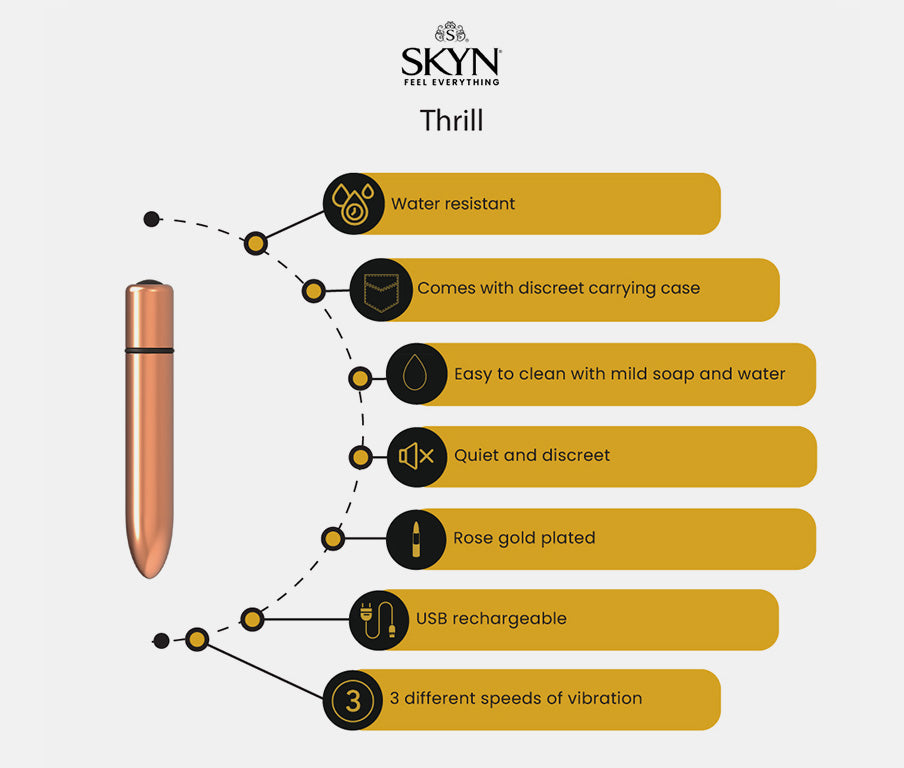 About this item
Our rose gold plated massager will make you feel like everything you touch turns to gold.
1 x 12-pack SKYN Excitation Condoms
1 x SKYN All Night Long Personal Lubricant
1 x SKYN Thrill Personal Massager
Disclaimer: Always ask for consent before engaging in any sexual activity.
This is why you'll
love

it

SKYN Excitation: Unique wave design texture with intensely raised dots on the most sensitive areas & lubricated with long-lasting and ultra-smooth cooling lubricant, menthol flavored.

SKYN All Night Long: silicone-based personal lubricant that gives long-lasting, soft, velvety feel that enhances sensitivity and intimate comfort.

SKYN Thrill®: Equipped with 3 different vibrating speeds, Thrill can be used as a gentle or intense massager. Unique shape provides discretion and portability.

 
You might
also like
Discover our complete range of premium SKYN® products. Explore Condoms, Lubricants and Massagers perfect for an intimate time with your partner or a sensual solo experience.
Discover Our Range